Praise and Worship Music to Bless God. . .


Click Here to recommend this site to a friend!!

Disclaimer: These sites have been offered in order to assist you in your Internet research of Christian sites. This does not mean that Wigtune Company endorses all of the views offered at these sites.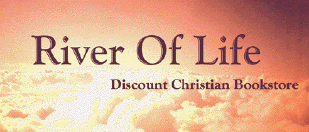 Christian History, Pastoral and Bible Study Helps

Christian Search Engines and Indexes

Music and Worship (Groups and Resources)

Christian Resources on the NET

WEB Page and General Graphic Resources

Christian Entertainment Resources

Recreation/Entertainment/Sports
Christian History, Pastoral and Bible Study Helps
Bible Study Tools (This is a must. . . a lot of online resources at this site!)
Mathew Henry's Commentary on the Whole Bible
Institute of Practical Bible Education (historical books)
The Best of Edward Gibbon's "Decline and Fall of the Roman Empire"
Project Open Book: Persecution of Christians in the Islamic World
Bible Gateway - International Bible Society
Pointing the Way
Go For Jesus

Lots of Christian resources and music
Sonnets for the Christian experience
I AM Bible Studies and Resources
Contains an ever-growing list of topical Bible studies, including mirrored studies with Jewish names and terminology, and a frequently updated rich resources page.
Glenn Beck
Christian Indexes and Search Engines
Goshen
All-Comers Christian Link Pages
Messiah.net - Messianic Jewish Movement International
Back to Contents
Secular Search Engines
Internet Oh
Back to Contents
Back to Contents
Music and Worship Groups and Resources

US Copyright Information Home Page
Greg Scheer Ministries
Worship Music, scriptural supplies, prayer page, links
A great site containing excellent chord material for jazz musicians.
A collection of midi's, mp3's, lead sheets from many artists
Ministry-Based Record Label with Mp3 background tracks, leadsheats and chord sheets
Contemporary praise mp3's, Cd's and other resources
Learn to play the piano by ear quickly using the revolutionary technique of "Rhythmic Patterns"
Hearts to God
New praise & worship songs for contemporary churches. Sheet music, tracks, midi, FREE mp3s.
Free Praise And Worship.com
Tha Flow.com
Back to Contents
Sheet Music
Musical Instrument Equipment
Vintage Drum Center is one of the world's largest dealers of vintage drums, offering you select professional quality snares, sets, cymbals and hardware.
Same Day Music
Back to Contents
Christian Shopping
Little Monsters Baby Boutique
Inspirational and traditional gifts that make a difference.
Offers listings to other Christian-owned organizations such as churches, ministries, etc
Back to Contents
Alliance of Confessing Evangelicals
Center for Reformed Theology and Apologetics
Christian Resources on the NET
WEB Page and General Graphic Resources
The worlds best Affiliate Marketing Directory. Helping webmasters to earn the most from their sites.
The best free web hosting....We give you xxx free web space and 20 gb traffic. Registration for one step. CGI-BIN, SSH, shell, php4.0, free web design.
Back to Contents
Christian Entertainment Resources
Recreation/Entertainment/Sports
EDA Ranch - Bed and Breakfast Style
Entertainment: New Zealand
The official entertainment site for New Zealand and the rest of The Planet.
Back to Contents
Christian Family Values
California: Capitol Research Institute
Back to Contents
Christian Legal Information
The American Center For Law and Justice
Back to Contents
American Heritage and History
National Archives and Records Administration
Back to Contents
Modern Cults
Back to Contents
Talk Radio
Glenn Beck
Ann Coulter
Back to Contents
Amazing photos

Georges Starckmann, Artist, Painter, Sculptor, Writer - Drawings, sculptures, poetries and Literature.
Darras and Hijazi Intellectual Property (DHIP) which specializes in rendering professional and reliable services in the field of Intellectual Property (IP) throughout the Arab States.

MP3 Sites

Christian Music Entertainment Group
Caution: The following are not Christian sites, though many have Christian genres for searches. Though they can be good resources for Christian music, they also contain music that is objectionable to Christian listeners. Yet, since these sites have been gracious to contribute to the success of Wigtune Company on the Internet and are good resources for finding Christian music on the Internet, they have been included on this page. Reverb Nation Sound Click Sound Cloud

Back to Contents
Vision Statement
Wigtune Story
Free On-Line Worship Studybook
Free Praise Music and Charts
Radio: Listen to Wigtune music on live Internet radio
Wigtune CD's
Copyright Restrictions
Where's Wiggy? Links to Christian Organizations
Statement of Faith
Home

Copyright © 1999 Don Wigton. All rights reserved.